To:

Chicago Police Board
Fire Chicago Police Detective Dante Servin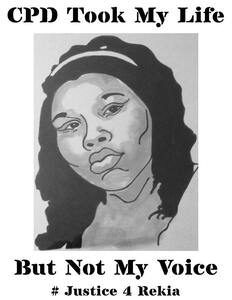 We, the signers of this petition, demand that the Chicago Police Board permanently and immediately terminate Detective Dante Servin's employment with the Chicago Police Department.
Why is this important?
On March 21, 2012, Detective Dante Servin fired shots into a group of unarmed young Black people, killing then 22-year-old Rekia Boyd. Though he was off-duty, witnesses have testified to him announcing himself as a police officer, and he should be scrutinized for his misconduct as such. It is a police officer's sworn duty to serve and protect, and Servin violated that oath in this murderous act.
Servin has yet to be held accountable for his actions. The courts failed to deliver justice, as Judge Dennis Porter publicly acknowledged that Servin was intent in his actions and thus guilty of a more serious charge, but ultimately opted to not convict on the lesser charge of involuntary manslaughter.
It is now up to the Police Board to hold Servin accountable and show they are not complicit in vigilantism by continuing to employ a murderer.
This petition is supported by Black Youth Project 100 (BYP100). BYP100 is a national organization of 18-35 year old Black activists and organizers dedicated to creating justice and freedom for all Black people. We do this through building a collective focused on direct action organizing, advocacy, education, and transformative leadership development. This petition is also supported by We Charge Genocide, Project Nia, Chicago Light Brigade, International Socialist Organization, Assata's Daughters, National Lawyers Guild, Black Lives Matter Chicago, Love and Protect, and Chicago Task Force on Violence Against Girls and Young Women.