To:

Wake County Public Schools Board of Education
"Do the right thing and protect ALL students in Wake County Public Schools.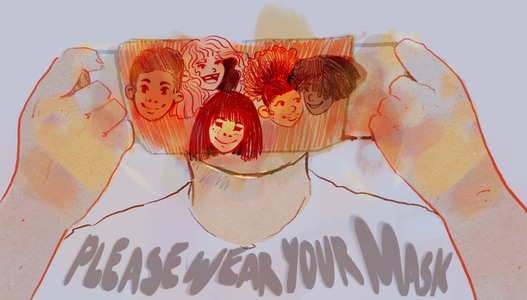 We, the parents, family and community in support of vulnerable students in Wake County, sign the attached petition in favor of a Mask Policy in Wake County Public Schools. We urge you to keep All children safe by continuing the COVID Guidance Policy. Please do not risk the health and safety of our children, teachers, and other WCPSS staff by spreading COVID, especially our community where so many elders are already immunocompromised. Children visiting grandparents exposed unknowingly put our elders at-risk
We support Wake County Public School Board Members who support a COVID Guidance Policy.
Why is this important?
On 09/20/21, I looked at the Wake County Public Schools website to find information about the number of COVID Clusters in Wake County Public Schools. The site was down and read as follows: We are updating based on the State of Emergency declared by Governor Cooper.
This means there is a continuous rise of cases in the state and it is showing up in the schools and hospitals. Our schools are not safe places for our children. It is a known fact, there are not enough teachers, lunchroom staff, maintenance workers, or bus drivers to keep them safe. Our front-line workers are constantly put at risk without the basic protection of unmasking in Wake County. Since this pandemic started 1 in 9 people in Wake County have been affected by COVID, we've had 121,290 reported cases in our community alone.
We already see that sending students into schools without masks will lead to even more people getting sick. We the parents from Black and brown communities can not attend Board meetings due to the many barriers that prevent us from attending. We are showing our concern through the signing of this petition. We never want it said that we don't care about our children and all children's safety. We must adhere to the CDC's guidelines to socially distance and implement a mask mandate to protect everyone in Wake County. We should not be listening to the ignorance of anti-maskers who bully and threaten board members to intimidate them from supporting mask mandates. It's our right to be safe and keep our children safe without intimidation.
We the members of the Wake County Community Equity Leadership Team and the community ask that the Wake County School Board consider the cost when making your decision. We must put the safety and needs of our community at the center of our decision-making when it comes to the health and our students and families.
WE WANT A MASK MANDATE