To:

Lincoln Parish Police Jury
Establish a Polling Place on Grambling State University's Campus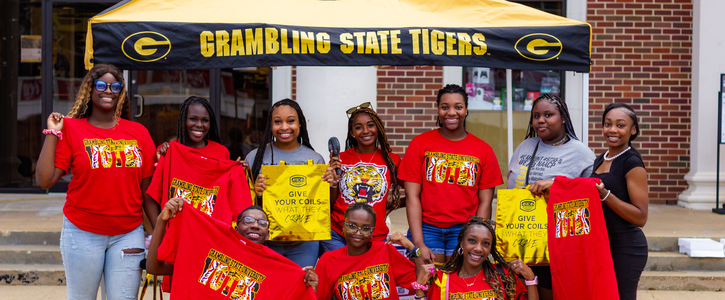 During my time at Grambling, I have noticed that many students feel discouraged from exercising their right to vote due to various reasons. One common sentiment among students is that their voice does not matter or make a difference in shaping policies and decisions that impact their lives.
This year alone, the NAACP Unit at Grambling has made commendable efforts in engaging over 1,000 students by empowering them and reminding them of their power as active citizens. However, despite these efforts, we still face significant barriers when it comes to accessibility for voting.
By establishing a polling place on our campus, we can remove one major obstacle preventing students from participating in elections. Having an easily accessible location where students can cast their votes will not only increase voter turnout but also foster a sense of civic responsibility among our student body.
Relevant Facts and Statistics:
1. According to data from The Institute for Democracy & Higher Education (IDHE) at Tufts University's Tisch College, colleges with on-campus polling places experienced higher voter turnout rates compared to those without such facilities.
2. A study conducted by The National Study of Learning Voting Engagement (NSLVE) found that campuses with easy access to polling places saw an average increase in voter turnout by 3-4 percentage points.
3. Research conducted by CIRCLE (The Center for Information & Research on Civic Learning and Engagement) suggests that young voters who consistently participate in elections are more likely to remain engaged throughout their lives.
These facts highlight the positive impact that establishing a polling place on our campus can have on student voter turnout and long-term civic engagement.
Why is this important?
By establishing a polling place at Grambling State University, we can remove barriers to voting and empower our students to exercise their democratic rights. This initiative will not only enhance the political participation of our student body but also foster a culture of active citizenship. Let us come together as a community and make our voices heard by signing this petition. Together, we can create positive change for the future of Grambling State University.